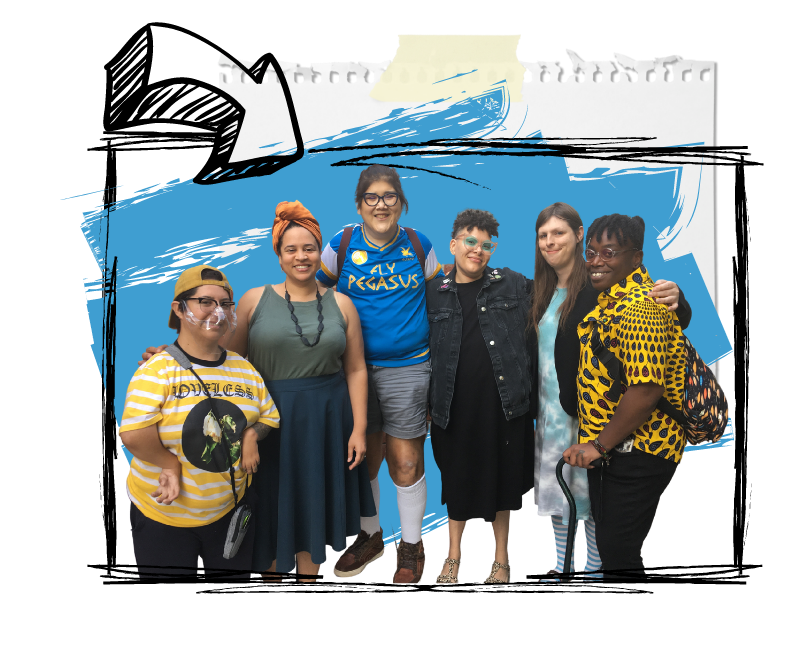 Our collective consists of twenty-one (21) members spread out over various counties in the Los Angeles area (Tongva land).
The folk listed here make up our core steering committee, the heart and soul of LASC.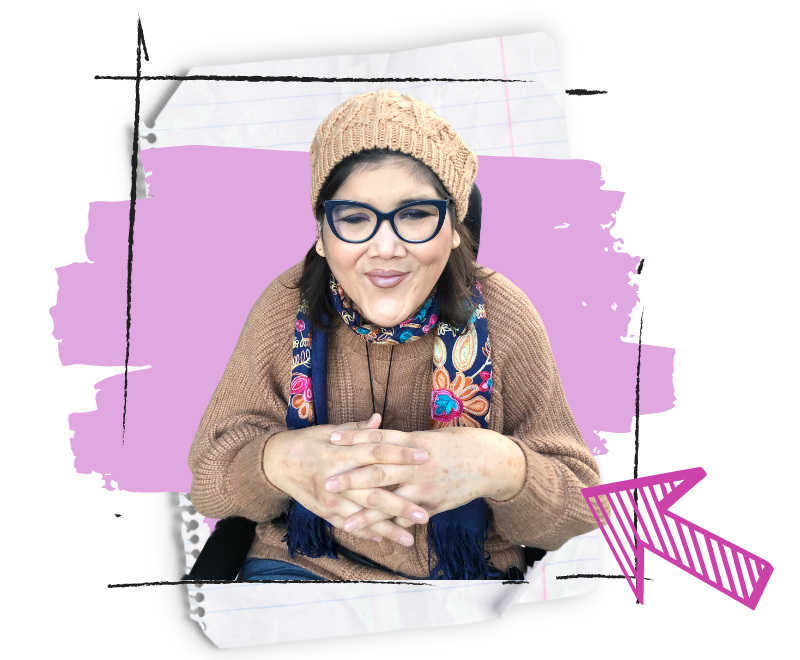 Lilac Vylette Maldonado (she/they) is a community organizer and culture worker who identifies as a sick & disabled, neurodivergent, Two-Spirit, Chicanx femme. She has been actively organizing since 2009 around many intersectional social justice issues such as racial justice, gender justice, disability justice, LGBTQIA+ issues, and body autonomy and acceptance. They are an avid zinester who has written and created artwork for various academic and social justice themed DIY booklets. She is a co-founding member of and logistics coordinator for the Los Angeles Spoonie Collective, a grassroots disability justice group connecting disabled activists and artists to community organizing and education opportunities.
The Hatfield System are a group of individuals sharing a single body. Together, they have shown that even those with many identities that are oppressed can be highly successful. Everyone within the system has worked together to contribute to our communities as librarians, and activists who have worked with many transgender and disability rights groups and projects. The Hatfield system has always loved working, affirming, and helping others and making a difference. Passionate geeks, the system also loves to chat about books, tea, movies, animals, anime and manga, writing, haiku poetry, unusual music, wicca, Chinese medicine, animation, wrestling, and arcades and claw machines, just to name a few of their many passions.
Laurent Ash Corralez is a transmasculine anarchoqueer community organizer with arthrogryposis living in the Inland Empire. They have been organizing for 18 years and have been a part of various orgs such as Bienestar, Black Lives Matter IE, Los Angeles Queer Resistance, Revolutionary Autonomous Communities LA, and Queer Youth Advocacy Day. Corralez is also a zinester who writes about being disabled, punk, and queer. They believe that all forms of oppression are connected and work with other intersectional queers to promote mutual aid and create safer spaces for marginalized individuals. You can read Laurent's zines and listen to their spoken word on their website.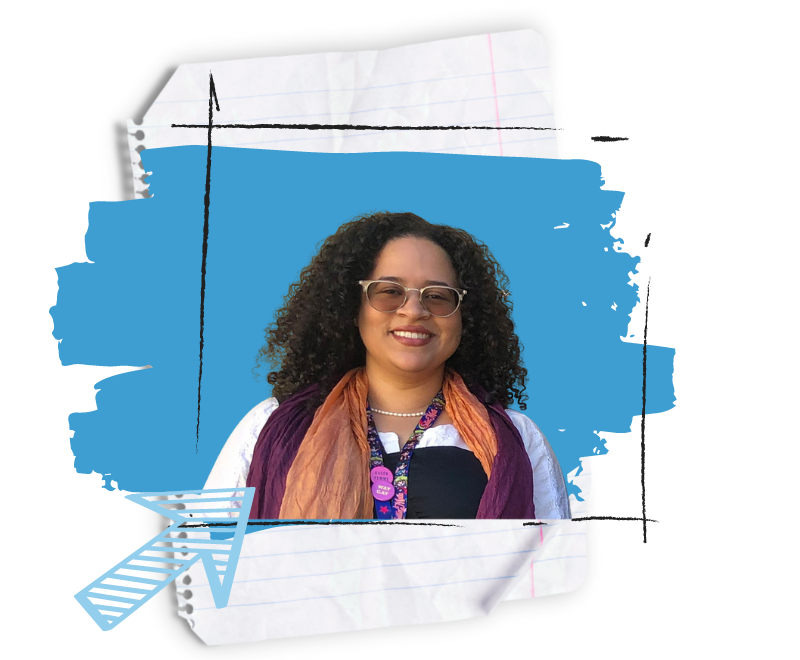 Sade Musa is a folk herbalist, wellness educator, and activist who is also a disabled, ill, and neurodivergent mixed-Black cis queer femme. Motivated by her own experiences navigating a deeply racist and sexist medical system, and similarly problematic alternative healing spaces, she is dedicated to helping others advocate for their wellbeing. Sade founded Roots of Resistance — an educational project reclaiming ways of healing disrupted by colonization, challenging narratives invisibilizing Afro-diasporic contributions to medicine, and bringing attention to health disparities and other forms of injustice. Through ROR she offers donation-based and sliding scale herbal classes and remedies, leads plant walks, and donates medicine to various wellness programs.