If you'd like to interview or profile LASC and/or its members, you can email us at [email protected].

Meet Los Angeles Spoonie Collective: Disability Justice Organization
LASC was profiled as a local organization/business on June 21, 2021 in Shoutout LA. Read more about our work in the community and our relationship with Los Angeles!

Check Out These Awesome Intersectional Organizations
Adios, Barbie featured LASC along with six other intersectional activist organizations in a 2019 round-up. Check us out!

Meet Lilac Maldonado, Ducky Jones, Sade Musa, Laurent Corralez and Nami Hatfield
VoyageLA profiled the OG LASC crew back in July 2019. Learn about our origins, purpose, and early activities!

Chronicles, "The Revolution Will Be Wheelchair Accessible," June 1 2020
Luna and Yoce are joined by a special guest, Lilac Vylette Maldonado. They discuss topics of activism, disability, and revolution.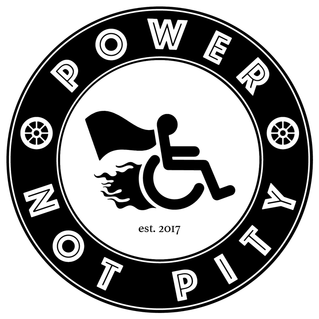 Power Not Pity, "My Vulnerability is Buff feat. Lilac Vylette Maldonado," November 15, 2020
Lilac Vylette Maldonado is a cultural worker and zinester. She comes on this episode to talk about self-authorship and how she creates herself everyday. We talk about life as a Latinx, trans, Two-Spirit femme and the disability community that holds her dearly. ​[Transcript is available below the audio.]

A poem written & performed by Lilac Vylette Maldonado.

Core steering committee member Tasha Fierce along with main collective members Edi Zermeno and Jen Venegas formed this collective dedicated to spreading the good news about the power of plants to heal and support spoonie interdependence.
A podcast for disabled people of color everywhere, created by core steering member Bri M. Let's dismantle ableism by listening to each other's stories!